August 2, 2006
CUSHCITY.COM, the world's largest online retailer of African-American products and the most highly trafficked African-American e-commerce site in cyberspace, proudly announces the release of a new book by author Heather Covington.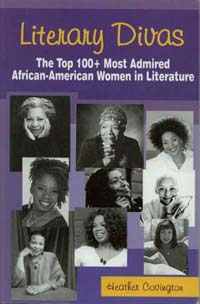 Literary Divas: The Top 100+ Most Admired African American Women in Literature
A compilation of biographies about powerful African American women who made their mark in the publishing industry. Literary Divas share their pain, struggles, desires, and triumphs through their written words as messengers of time and circumstance. Their triumphs and achievements to socio- political cries disguised within novels, poetry, non-fiction reference resources, children's books, romance novels, mysteries and today's urban books invite readers to journey through their experiences from bold love and romance to unabashed self-identity crisis and political issues to the plight of today's Black family and rise in rank all the way to the top. Literary Divas' stories will amaze as well as make us cry, bring joy and laughter.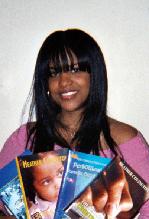 About the Author
"Nubian Queen of Literary Promotion" Heather Covington is one of the most influential African- American Historians, Photo Journalists and Promoters of literature whose work as also a Humanitarian, Poetical Activist and Educator of youth evolved right on the cusp of a new millennium. Heather Covington's business and work has been featured in the Amsterdam News, Carib News, Daily News, Jolie Magazine, The Beacon, Black Star News, Black News Channel, AMAG, Black Issues Book Review and QBR: Black Book Review.
For media interviews, contact: Heather Covington via e-mail or phone as follows:
E-Mail: disilgold@aol.com
Phone: (718) 547-0499
Publisher: Amber Books
Suggested retail price: $16.95
Available online at the following web sites:
Cushcity.com
Amazon.com
Disilgold.com