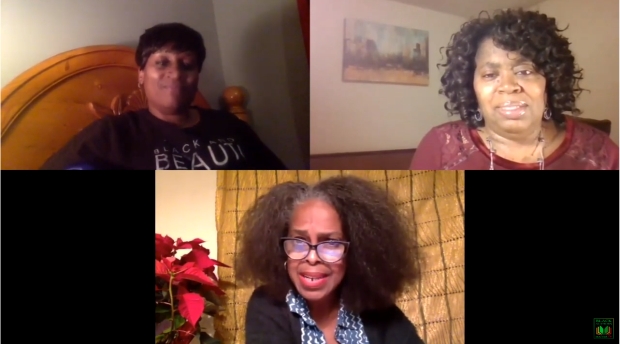 Do you have a book trailer, movie trailer, media interview, or other promotional video and it's like the tree that fell in the forest? If no one sees it, does it really have an impact?
By utilizing our new Video Vroom Marketing Program, you can accelerate the number of views your video receives, increasing public awareness of your book, film, or business venture. Best of all, we offer a money-back guarantee if your 30-day target is not reached.
The video will be posted and boosted on the National Black Book Festival Facebook page where we have 85K-plus fans. We offer three options for promoting your video:
· Option 1: 1K guaranteed views within 30 days for $129
· Option 2: 3K guaranteed views within 30 days for $199
· Option 3: 5K guaranteed views within 30 days for $299
How are we able to offer a money-back guarantee? The answers are simple: experience and a solid fan base. We have spent the last 10 years building a consistent audience of real-live fans (not bots) of African-American literature and the arts. We regularly post and boost videos, most of which receive 1K views within two weeks. View our video archive HERE to see our viewer counts for the dozens of videos we've posted over the past two years. Our boosted videos get traction!
Video lengths can range from 60 seconds to 60 minutes.
Of course, we reserve the right to approve any video that is submitted. The videos posted on our FB page are family friendly. We do not promote videos that include nudity, excessive profanity, or gratuitous violence. Also, Facebook reviews all videos prior to boosting them and they will occasionally reject a video that they consider inappropriate. Approval from FB normally occurs within 24 hours after submission.
If you have concerns about your video being approved, you can contact us via email in advance for a review prior to submitting your order. If you're seeking a review, email the video to grichardson@cushcity.com. Once your order is placed and assuming your video is approved, your video will be posted within three business days. The beauty of our program is that you'll be able to monitor your views, comments, and shares in real time.
NOTE: You must send us the actual MP4 file. This program does not support links to YouTube, IG, or other social media platforms.
So start accelerating your video views today by signing up for our Video Vroom program below. Vroom, vroom, vroom.
Select your Video Vroom option by selecting "Add to Cart" and utilizing the dropdown menu.
AFTER making your payment, upload your video and complete the Video Vroom form HERE.