About the Artist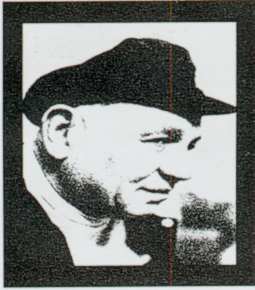 Romare Bearden (1914-1988)


Born in Charlotte, NC, of middle class parents, he moved to New York City when he was a child and grew up in Harlem and Pittsburgh. He majored in mathematics at New York University and, at his mother's insistence, had planned to go to medical school. Not until he did cartooning for a college magazine did he grow interested in art and drop his plans to become a doctor.

During the Depression, he studied with the satiric German master George Grosz at the Art Students League in New York. He became associated with the 306 Group, an informal organization of Harlem artists, the best known of whom was Jacob Lawrence.

His first exhibited paintings were mostly simple, stylized statements that drew from his childhood memories in the South and were well received. But World War II, during which he served in the all-black 372d Infantry Regiment, interrupted his career.

After the war, he studied cubism and early abstract expressionism and held three solo exhibitions in 1945 alone. Feeling the need for more formal study, he went to Paris in the early 1950s, meeting Picasso, Braque and other artists of the time.

His determination to learn from the masters gave him a formal strength that set him apart from some of his contemporaries. His inspirations came from sources as diverse as the Iliad and the Odyssey to Chinese line drawings and Matisse.

With the growth of the civil rights movement, Mr. Bearden began refocusing more on his experiences as a black man in America. Black artists who called themselves the Spiral Group began meeting at his studio, discussing their problems as black artists and struggle for social, as well as artistic, equality.

Without being overtly political or sentimental, Mr. Bearden began portraying more intensely the disjointed rhythms of life in Harlem tenements and the communal rhythms of' black families he recalled from his' childhood days in the South.

Behind his art, there seemed always to be a story begging to be told. Pulitzer Prize-winning playwright August Wilson was so inspired by a Bearden painting titled Mill Hand's Lunch Bucket that he wrote a play about it called Joe Turner's Come and Gone.

Mr. Bearden was also a songwriter who composed the music for the hit song "Sea Breeze" and about 20 other songs in the 1950s. As a youth, he pitched for the Boston Tigers, an all black baseball team. He also illustrated covers for magazines in the 1960s and '70s, including TV Guide, and designed sets for the Alvin Ailey Dance Company based in Harlem.A large man whose modest, easy going manner made him as appealing personally as he was artistically, he lived part-time in New York City and part-time in St. Martin in the Caribbean.