About the Artist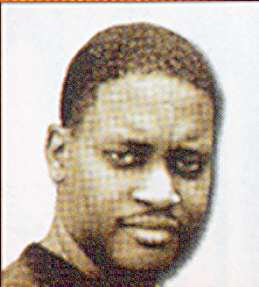 LaShun Beal, is a native of Detroit, now residing in the Houston area. As a young child growing up, he always wanted to create things. He knew that he wanted to be an artist. Although he has taken a few art classes, he has had no formal art training As a young man LaShun wanted to see the world, and the United States Marines gave him an opportunity to do that. He's traveled to many parts of the world including Europe, South America, and the Far East. Through his travel, he experienced other cultures, and his art now reflects these life experiences. He worked for two years as an illustrator for a printing firm in his hometown of Detroit. This was his first job in the field that he truly loved, but his real ambition was to paint fine art images created from his own mind, and to offer his vision to the world through his work. He realized that the life of a fine artist could be hard at times. He had become a student of African-American art history. He knew that some of the great artist of the past (including Romare Bearden) never really made a lot of money from their work while they were alive. Yet this is what he wanted to do, not to make a lot of money, but because he wants to create. He has a fond appreciation of the black artists that have paved the way for this generation of artists to express themselves and become recognized.
LaShun felt that he needed to apply himself to his trade to be successful. For several years now he has been able to do just that, supporting a modest life style with his art. Painting has been his profession in some form or another for over ten years. He's now starting to reap the benefits of his labor. There is more demand for his work on a national scale, with galleries representing his original work in several geographical regions.
Of course he has seen the emergence of black art prints in recent years. Although he has some images available in offset lithographic form, he prefers original graphic reproductions. He feels offset reproductions can't capture the true colors or the texture of his pieces, which gives his work feeling, and life. He's a realist as well as a cubist/impressionist. His medium of choice is acrylics. Over the last few years he's developed a character he calls the "Universal Woman". She has features of many women from around the world. These pieces have drawn interest from art collectors such as NFL great Warren Moon, former NBA player and coach, Don Chaney, and many more.