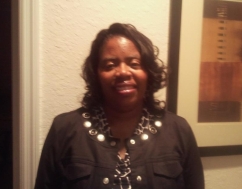 Happy New Year From National Black Book Festival Headquarters!

More and more exciting developments continue to come in for 2011 NBBF. The National Black Book Festival is now the largest indoor gathering of African-American authors in the world, and it just keeps getting bigger and better.

We're pleased to announce the twenty (20) semi-finalists for the 2011 Best New Author Award. Detailed information about the semi-finalists is shown below. Dozens of essays were submitted and the semi-finalists' submissions represented the best of the best. The list of ten (10) finalists will be announced on or before March 15, 2011. The winner will be flown to Houston to receive the award at the Sunday Jazz Brunch, followed by a book signing as a "Special Guest Author." More details about the Best New Author Award are available online here: http://www.nationalblackbookfestival.com/bna.htm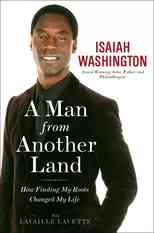 Actor Isaiah Washington, former star of "Gray's Anatomy," has been confirmed as a featured author for the Festival. Washington has a memoir titled A Man From Another Land and it will be released in late April, just in time for NBBF. In his inspirational memoir, Grey's Anatomy actor Isaiah Washington explains how filling in the gaps of his past led him to discover a new passion: helping those less fortunate. DNA testing revealed that Washington was descended from the Mende people, who today live in Sierra Leone. For many people, the story would end with the results of the search; for Isaiah, it had just begun. Discovering his roots has given him a new purpose, to lead an inspirational life defined by faith and charity.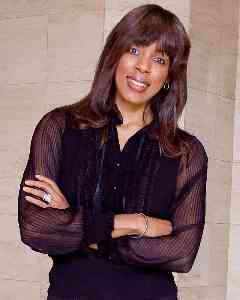 In addition, Lavaille Lavette will also be featured at 2011 NBBF. As a motivational speaker with time management expertise and an advocate for charitable causes, Lavaille has combined her two passions with the creation of the 86400 Seconds Movement, "Making a Difference, Being The Difference." There are 86,400 seconds in a day, the 86400 Seconds Movement is the instigator for a renewed life of intention and relevance (http://www.86400movement.com). Lavaille's upcoming book, 86400: Manage Your Purpose to Make Every Second of Each Day Count, offers guidance and examples on how to live every second of every day purposefully and with renewed life. 86,400 will inspire and help readers to use their time in ways to accomplish more in their lives and make a positive difference in the world, to be released in March of this year. Additional books by Lavaille include Yolanda Adams', Points of Power, and Isaiah Washington's, Man From Another Land.
Additional featured authors include: Joyce Carol Thomas (children's author), Michelle McKinney Hammond (Christian author), Tananarive Due (mystery/supernatural), Carleen Brice (mainstream fiction), K'Wan (urban fiction), Pamela Samuels-Young (mystery/suspense), Judge Mablean (former host of "Divorce Court" and actress). Authors Ashley & Jaquavis will be featured at the Friday night Slumber Party, and will be special guest authors on Saturday, along with author/publisher Vickie Stringer.
Don't forget to make your room reservations at The Doubletree Hotel, located at 400 Dallas Street in Downtown Houston. Hotel rooms are filling up fast and our group room rate is only $109.00 per night. The phone number for reservations is 1-800-HILTONS (or 713-759-0202) and ask for the National Black Book Festival room block. You will need a credit card to make your reservation, but you won't be charged until check-in and you can cancel any time up to 24 hours before check-in without penalty. Click here to make your Doubletree reservation online.
Continental Airlines is providing a discount on airfare to the 2011 NBBF. To purchase your ticket, go to the Continental Airlines web site and cut and paste the following code in the "Offer Code" box on their home page: ZJPV525895. www.continental.com
Participating authors tables are completely sold out. However, authors who are interested in being on the waiting list can exercise the waiting list option here: http://www.nationalblackbookfestival.com/waitinglist.htm
Motivational speakers, authors, writers and others who would like to make a seminar presentation at NBBF have the opportunity to do so. Information on hosting your own seminar at 2011 NBBF is available online here:
http://www.nationalblackbookfestival.com/seminarinstructions.htm
Book clubs may also begin registering so their names can be listed on the Festival web site and they can qualify for our special drawings. On May 15, 2011, we will have a drawing of registered book clubs and two clubs will win Saturday and Sunday NBBF general admission tickets for all of their club members. Book clubs will also play a major role in the selection of the 2011 Best New Author.
Visit the National Black Book Festival web site for more information (www.nationalblackbookfestival.com).
Gwen Richardson
NBBF National Coordinator
info@nationalblackbookfestival.com
1-800-340-5454