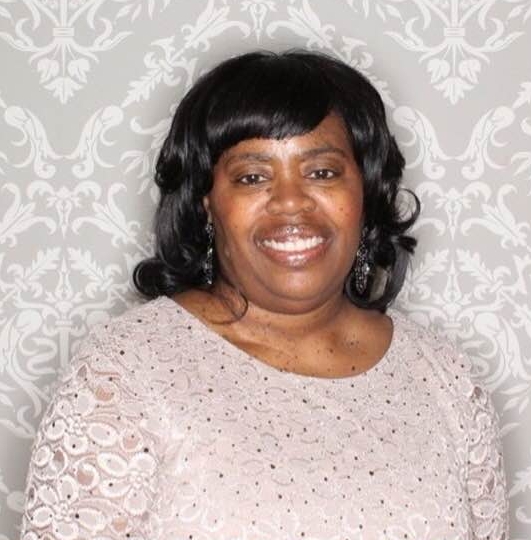 Greetings from National Black Book Festival Headquarters: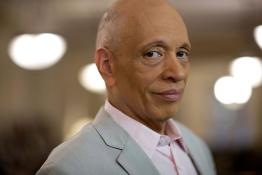 It's hard to believe that the 2019 National Black Book Festival is less than four weeks away! We are SO excited about our 12th anniversary NBBF, which promises to be the best one yet, and we hope you'll make plans to join us.
Our headliners include, Walter Mosley, one of the most versatile and admired writers in America today, who will be a featured author at the 2019 National Black Book Festival. Mosley is the author of more than 43 critically acclaimed books, including the major bestselling mystery series featuring Easy Rawlins. This will be his second appearance and he is scheduled for Saturday, Oct. 26th at 2:00 p.m.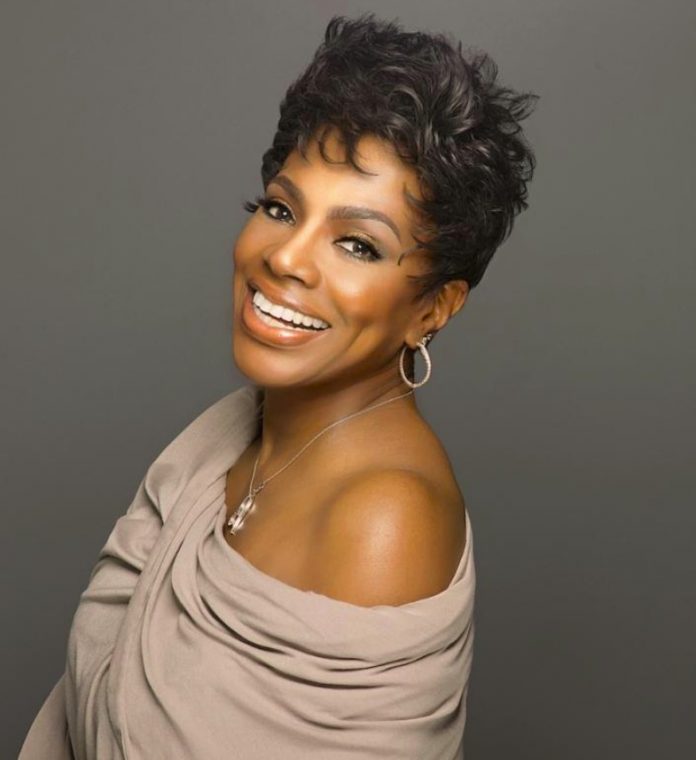 In addition, actress and author, Sheryl Lee Ralph,

will also

a featured author for this year on Saturday, Oct. 26th at 3:00 p.m.

Ms. Ralph is a Tony Award nominee for her role in the original Broadway musical, "Dreamgirls." She is also known for her roles in films like "The Distinguished Gentleman" and "Sister Act 2," as well as TV shows, "Moesha" and "It's A Living." This will be her first appearance at NBBF.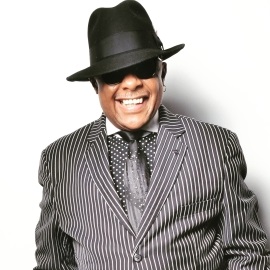 Larry Dotson, former lead singer for the '70s and '80s band, The Bar-Kays, will be a special guest at NBBF's Welcome to Houston Reception on Thursday, Oct. 24th from 7:00 to 9:00 p.m. For decades, Dodson has been a trend setter as the lead singer of The Bar-Kays, who sold millions of records all over the world. Now as a solo artist, he's released his first book titled, And the Band Plays On: The Life Story of Larry Dodson of the Bar-Kays. Dodson will be signing his book on Thursday and Friday.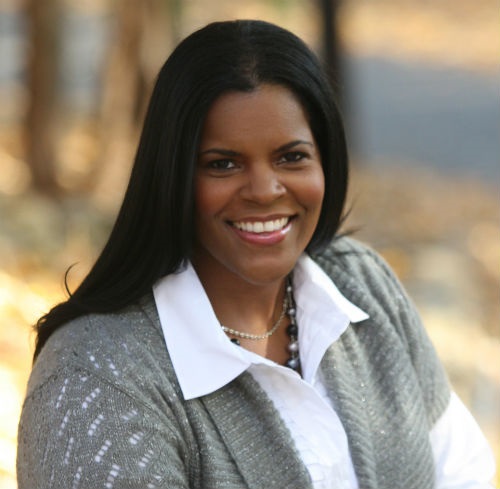 We have also confirmed author and financial whiz, Lynnette Khalfani-Cox, as a featured author (Saturday, Oct. 26 @ 11:00 a.m.). Lynnette was a Wall Street Journal reporter for CNBC, where she covered business and personal finance news. She spent nearly 10 years at Dow Jones & Co. Inc. working as a reporter, bureau chief, deputy managing editor, and personal finance editor. She has appeared on numerous TV shows, including Dr. Phil, The Oprah Winfrey Show, The Steve Harvey Show, and Good Morning America. NBBF welcomes her to our 2019 lineup.
The following additional featured authors are also confirmed for 2019:

CHECK OUT THESE BOOKS!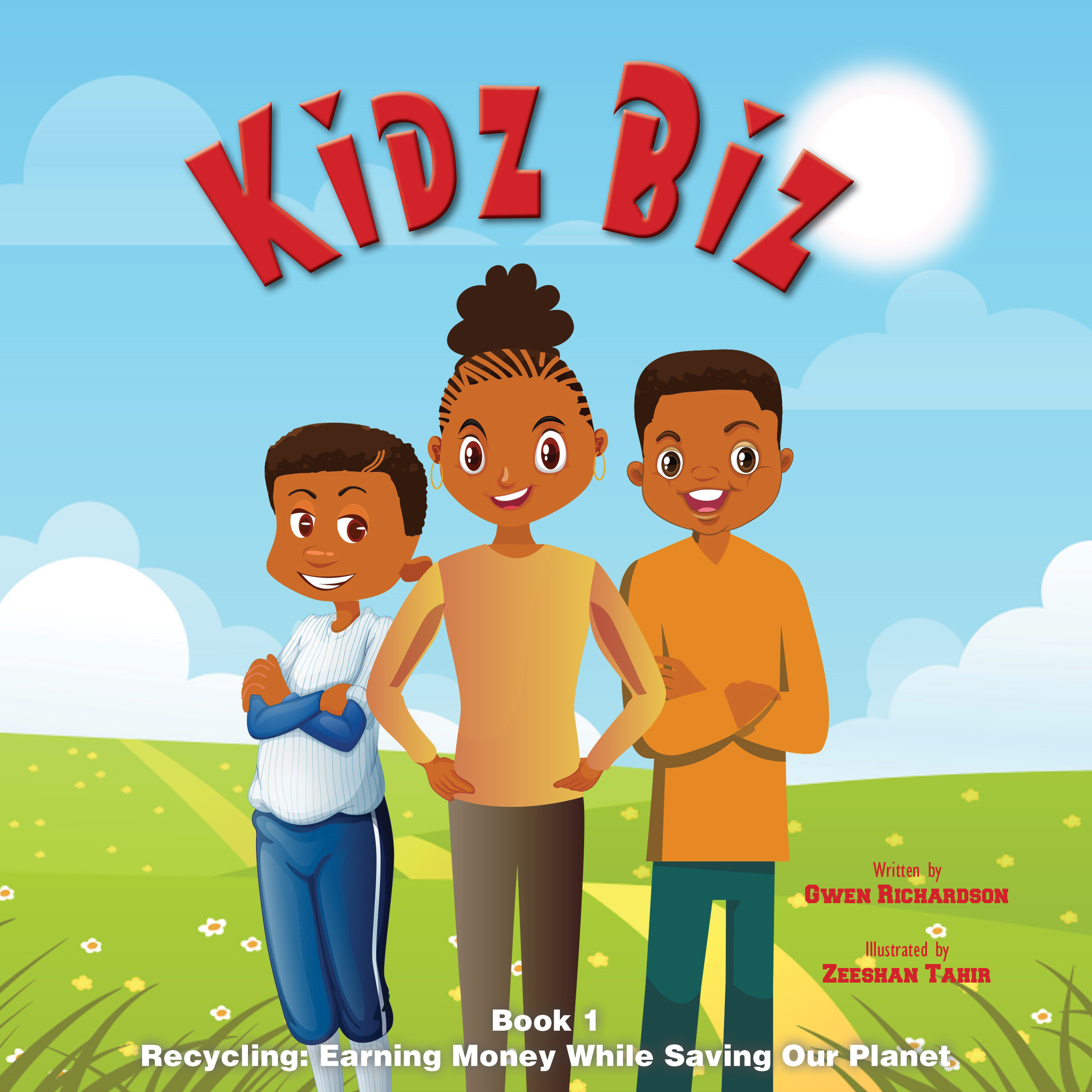 Gwen Richardson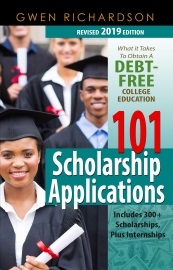 Gwen Richardson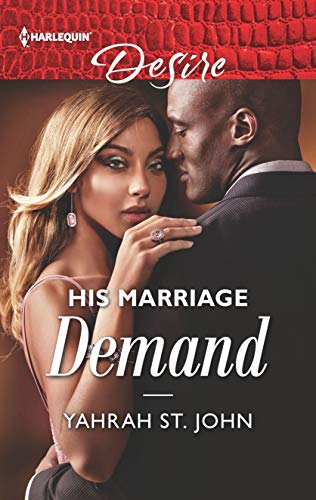 Yahrah St John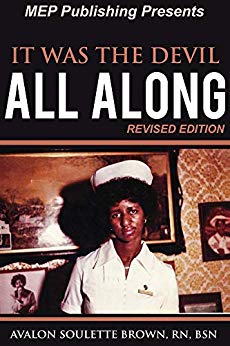 Avalon Brown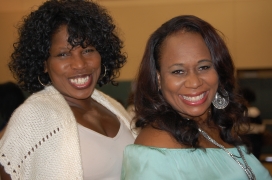 Victoria Christopher Murray and ReShonda Tate Billingsley
Sat., Oct. 26 @ 1:00 p.m.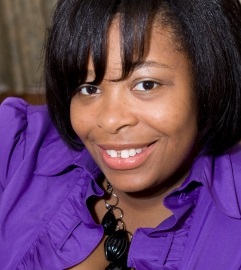 Tiffany Warren
Fri., Oct. 25 @
5:00 p.m.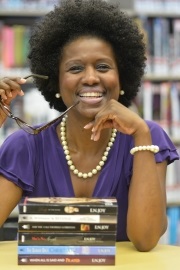 Joylynn Ross a/k/a E. N. Joy


Sat., Oct. 26 @

11:00 a.m.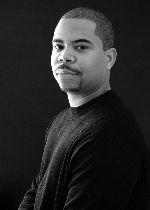 Brandon Massey


Sat., Oct. 26 @


12 Noon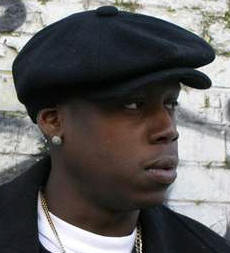 K'wan


Sat., Oct. 26 @


12 Noon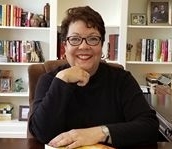 Anita Bunkley

Fri., Oct. 25 @
5:00 p.m.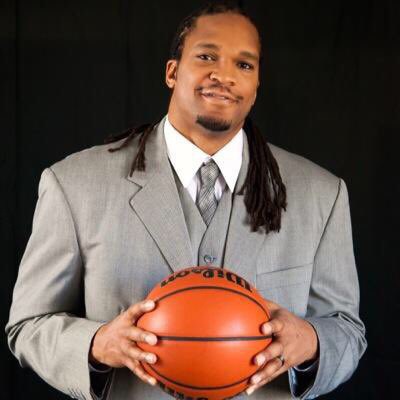 Etan Thomas
(former NBA player)
Sat., Oct. 26 @
4

:00 p.m.

Authors:

Late

registration

rates

for the 2019 National Black Book Festival

are now in effect. A 50% deposit of only $175.00 secures your table and the remaining balance is due by Oct. 15th.

For your remaining balance, you may make incremental payments as small as $25.00, or pay it all at once, whatever your budget allows

.

As of

September 30th

, 9

4

% of NBBF vendor space is sold.

Your name listing and link are added to the website within 48 hours of making your deposit. Authors: Register online here.

Book Clubs: Register for the 2019 Book Festival by sending an email to bookclub@nationalblackbookfestival.com.

As a registered book club, you can participate in the Book Club Meet and Greet on Saturday, Oct. 26th at 12:00 p.m. (Noon).

Advertising: Authors, publishers and entrepreneurs can advertise at the 2019 NBBF by taking advantage of several advertising programs with prices starting as low as $49.00. Advertising options may be viewed and purchased online here.

Event Tickets: NBBF hosts four special events during the Festival weekend (Welcome Reception, two breakfasts, and Power Lunch), all catered by Pappa's Catering. A Full-Festival package including all four events is only $85.00/person). Deadline for ticket purchase is October 17th. Order event tickets here.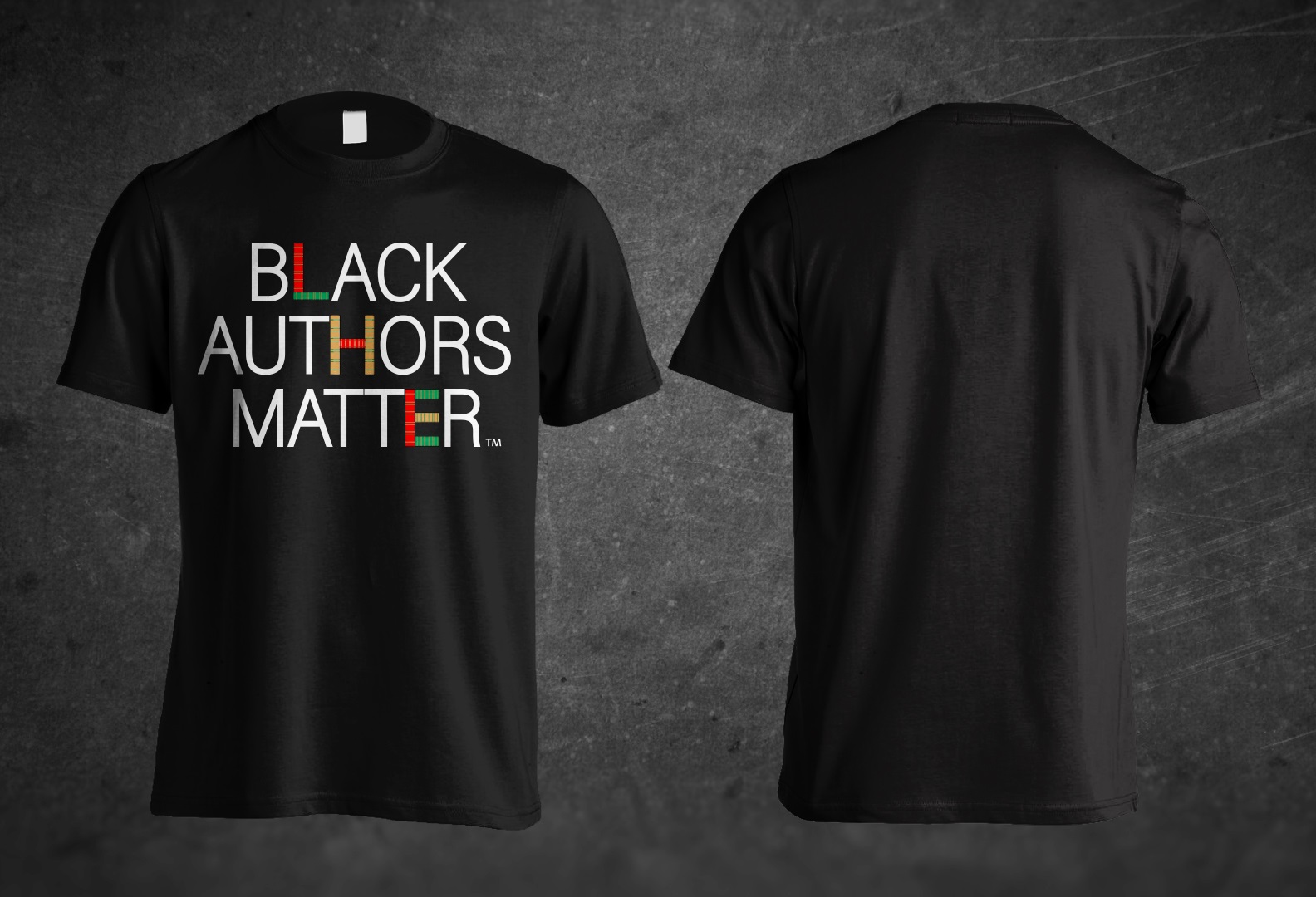 Black Authors Matter T-Shirts are available exclusively from the National Black Book Festival in sizes X-Small to 5XL. These t-shirts are great for book clubs, book events, and year-round gifts.

They will be available for purchase at NBBF. Order your t-shirt online HERE:

The Sheraton North Houston will again be the host hotel for out-of-town travelers. Complimentary shuttle service will be provided by NBBF to and from the Sheraton to Fallbrook Church each day. Deadline for hotel registration at discounted rate is October 16 @ 5:00 p.m.

Online hotel registration

is available online here: http://bit.ly/2L3g8Sj

Our Children's Festival will be held on Saturday, Oct. 26th from 10:00 a.m. to Noon, where children's authors will provide readings, entertainment, and door prizes for children who attend. Parents: Bring your children and other children in your family to this FREE event. Your children's education and worldview will be enhanced by exposure to more than a dozen African-American children's authors who will participate this year. The coordinators of the Children's Festival are children's authors Pamela Jarmon-Wade, Shelita Anderson and Mary Evans. The Children's Festival is absolutely FREE to the public. More details are available on the Children's Festival Facebook event page: https://www.facebook.com/events/895178904158478/

[Click here if you are unable to view the images and/or to read the remainder of the newsletter]
OCTOBER 1ST BOOK FEATURES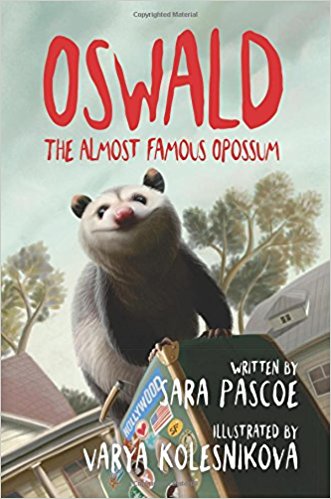 Oswald the Almost Famous Opossum by Sara Pascoe
"A Black "Winnie the Pooh and Christopher Robin" for the 21st Century." When a goose hits their roof, the lives of Oswald, a fame-seeking opossum, and his best human friend, shy, ten-year-old Joey, are turned upside down.
Oswald's persistent attempts at fame alienate all his friends, human and animal, so he tries to atone with a big party. But plans go awry when another animal falls into a big pot of vegetarian chilli, and Joey's mother, Ann, is wrongly arrested for animal cruelty.
For once, Oswald thinks of someone other than himself. He enlists three raucous raccoons and a sarcastic cat to make a video to prove Ann's innocence. It goes viral, and Oswald gets an offer from Hollywood. But will fame make him happy, after all?
Visit the author's website: www.sarapascoe.net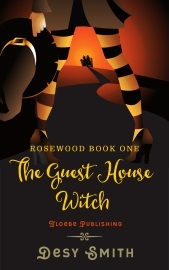 Rosewood: Book One - The Guest House Witch by Desy Smith
Some hatred doesn't fade with the passage of time…

Sage Rosewood's heart nearly stops when she arrives home to find the front door of her house open. Someone has been inside, someone supernatural with a grudge against her and her family.

Fearing for Sage's safety, her grandmother sends her to a safehouse in The Woodlands with strict instructions to stay hidden, but The Woodlands are far from safe. The town is teeming with supernatural life—from the handsome werewolf, Kayden, who makes her tingle in a certain place.

Unable to sit idly by while her family is in danger, Sage sets out to search for answers, convinced that the corrupt Guild is responsible for her mother and aunt's disappearance.

Step into this magical world of supernatural mystery and suspense, and be prepared to stay for a spell, because this is a riveting tale you won't want to leave.
Visit the author's website: www.floebepublishing.com
Take Advantage of these FREE Seminars at the 2019 National Black Book Festival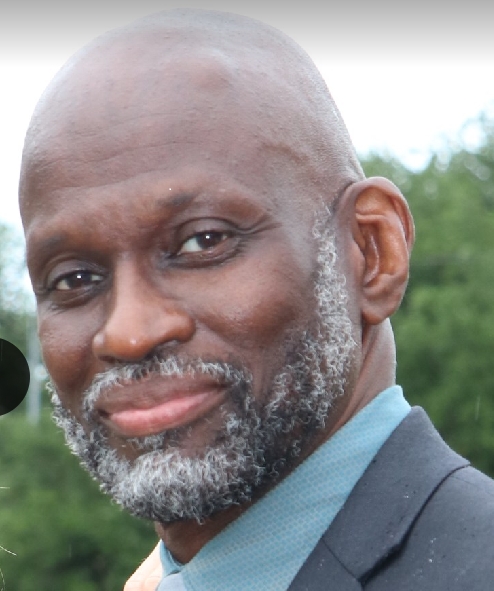 Publishing Contracts & Other Scary Legal Issues
Seminar Presenter:
Timothy Williams, MBA, JD


Saturday

, October 2

6

@

3

:00 p.m.

This legal seminar will provide a discussion on the major legal issues facing self-published authors and small business owners, including a discussion on contract formation and termination. It will also discuss employee issues relating to hiring and termination as well as business formation structure (i.e., selecting the proper business format for your business: proprietary, corporations, Limited Liability Companies (LLC), or partnership).


___________

Timothy Williams is a private practice attorney who has a masters degree in business administration from the University of Houston. He is a former attorney with the United States Securities & Exchange Commission (Washington DC) and the founder/executive director of the charter school, North Houston High School for Business, where high school students were taught business concepts along with the standard academic courses. He is also an adjunct professor at several local colleges where he teaches contract and business law.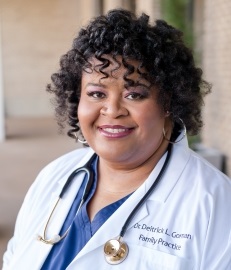 Don't Let Your Workplace Stress, Stress You Out of Work
Seminar Presenter:
Dr. Deitrick Gorman

Saturday, October 26 @ 4:00 p.m.
Discussion on the role that uncontrolled stress at work can have on detrimental health effects, as well as discussion on ways to decrease stress at work. A must attend!.
____________
As one of America's most respected and admired Family Medicine Physicians, Dr. Deitrick L Gorman, D.O. is a Board-Certified Family Medicine Physician, who is recognized as a #1 best-selling author, speaker and entrepreneur. Dr. Deitrick is at the forefront of a worldwide movement to help people live a more healthy, productive and fullfilled life because they have made the inevitable stresses of work more manageable. Not only is she your Relaxation Doctor...She is America's Relaxation Doctor.
Visit the presenter's website: www.relaxedandreadybook.com
Be sure to "like" our Facebook page, if you have not already done so. We look forward to seeing you at the 2019 National Black Book Festival!
Gwen Richardson
NBBF National Coordinator
info@nationalblackbookfestival.com
1-800-340-5454