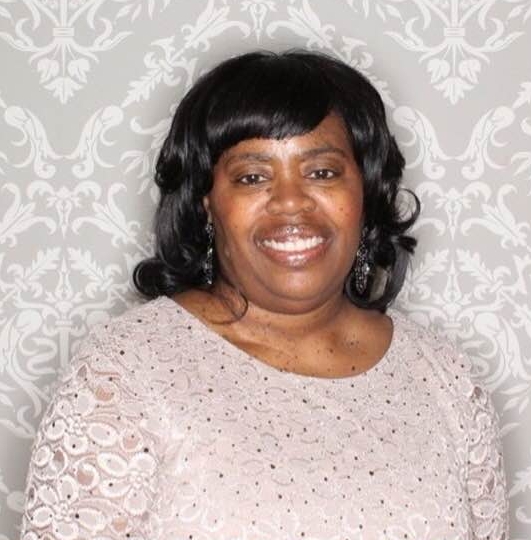 Greetings from National Black Book Festival Headquarters: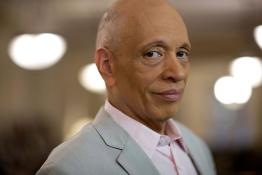 It's hard to believe that the 2019 National Black Book Festival is about two months away! We are SO excited about our 12th anniversary NBBF, which promises to be the best one yet, and we hope you'll make plans to join us.
Our headliners include, Walter Mosley, one of the most versatile and admired writers in America today, who will be a featured author at the 2019 National Black Book Festival. Mosley is the author of more than 43 critically acclaimed books, including the major bestselling mystery series featuring Easy Rawlins. This will be his second appearance and he is scheduled for Saturday, Oct. 26th at 2:00 p.m..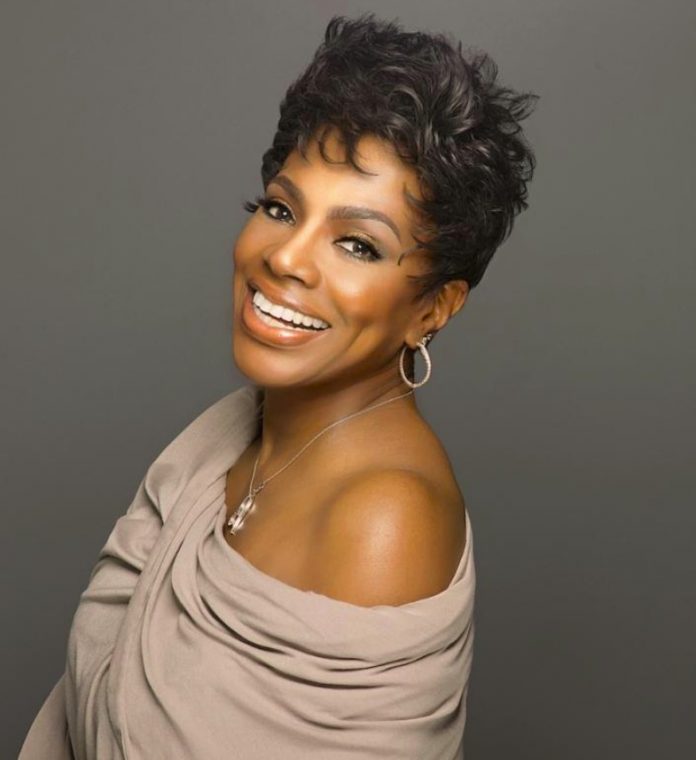 In addition, actress and author, Sheryl Lee Ralph,

will also

a featured author for this year on Saturday, Oct. 26th at 3:00 p.m.

Ms. Ralph is a Tony Award nominee for her role in the original Broadway musical, "Dreamgirls." She is also known for her roles in films like "The Distinguished Gentleman" and "Sister Act 2," as well as TV shows, "Moesha" and "It's A Living." This will be her first appearance at NBBF.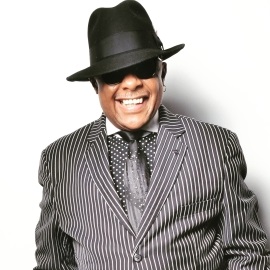 Larry Dotson, former lead singer for the '70s and '80s band, The Bar-Kays, will be a special guest at NBBF's Welcome to Houston Reception on Thursday, Oct. 24th from 7:00 to 9:00 p.m. For decades, Dodson has been a trend setter as the lead singer of The Bar-Kays, who sold millions of records all over the world. Now as a solo artist, he's released his first book titled, And the Band Plays On: The Life Story of Larry Dodson of the Bar-Kays. Dodson will be signing his book on Thursday and Friday.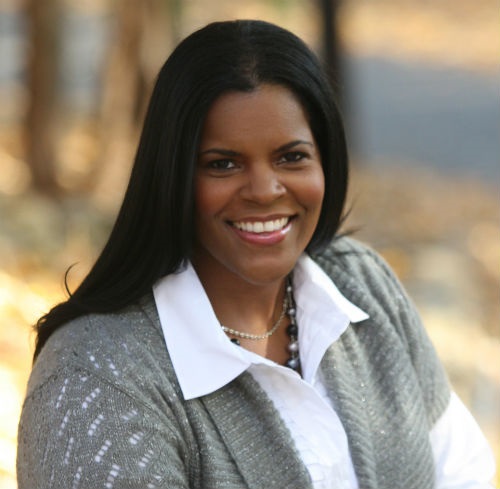 We have also confirmed author and financial whiz, Lynnette Khalfani-Cox, as a featured author (Saturday, Oct. 26 @ 11:00 a.m.). Lynnette was a Wall Street Journal reporter for CNBC, where she covered business and personal finance news. She spent nearly 10 years at Dow Jones & Co. Inc. working as a reporter, bureau chief, deputy managing editor, and personal finance editor. She has appeared on numerous TV shows, including Dr. Phil, The Oprah Winfrey Show, The Steve Harvey Show, and Good Morning America. NBBF welcomes her to our 2019 lineup.
The following additional featured authors are also confirmed for 2019:

CHECK OUT THESE BOOKS!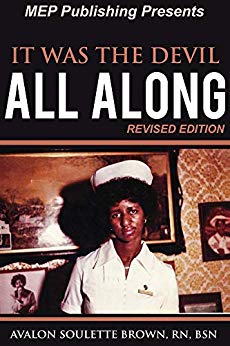 Avalon Brown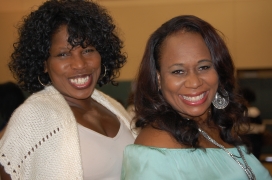 Victoria Christopher Murray and ReShonda Tate Billingsley
Sat., Oct. 26 @ 1:00 p.m.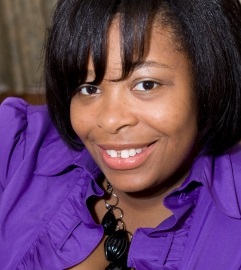 Tiffany Warren
Fri., Oct. 25 @
5:00 p.m.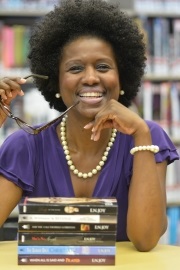 Joylynn Ross a/k/a E. N. Joy


Sat., Oct. 26 @

11:00 a.m.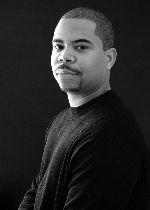 Brandon Massey


Sat., Oct. 26 @


12 Noon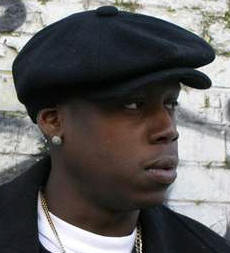 K'wan


Sat., Oct. 26 @


12 Noon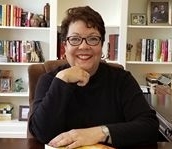 Anita Bunkley

Fri., Oct. 25 @
5:00 p.m.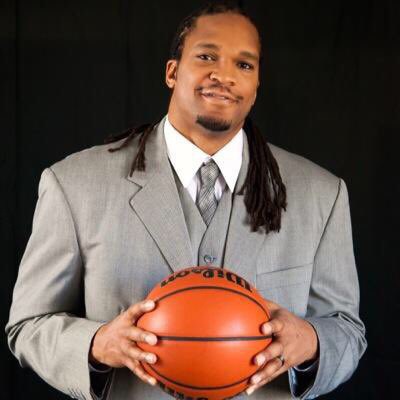 Etan Thomas
(former NBA player)
Sat., Oct. 26 @
4

:00 p.m.

Authors:

Late

registration

rates

for the 2019 National Black Book Festival

are now in effect. A 50% deposit of only $175.00 secures your table and the remaining balance is due within 30 days.

For your remaining balance, you may make incremental payments as small as $25.00, or pay it all at once, whatever your budget allows.

As of August 26th, 90% of NBBF vendor space is sold.

Your name listing and link are added to the website within 48 hours of making your deposit. We often sell out of vendor space

about a month

in advance of the event, so be sure to put down your deposit to secure your spot as soon as possible.


Authors: Register online here.

Book Clubs: Register early for the 2019 Book Festival by sending an email to bookclub@nationalblackbookfestival.com. You receive a FREE listing on the website and that lets authors know your club members will be in attendance

. This year, the book club that attends on Friday, Oct. 25th wearing club paraphernalia and has the most members present will win our Black Authors Matter t-shirt for each member in attendance

.

Advertising: Authors, publishers and entrepreneurs can advertise at the 2019 NBBF by taking advantage of several advertising programs with prices starting as low as $49.00. Advertising options may be viewed and purchased online here.

Event Tickets: NBBF hosts four special events during the Festival weekend (Welcome Reception, two breakfasts, and Power Lunch), all catered by Pappa's Catering. A Full-Festival package including all four events is only $85.00/person). Order event tickets here.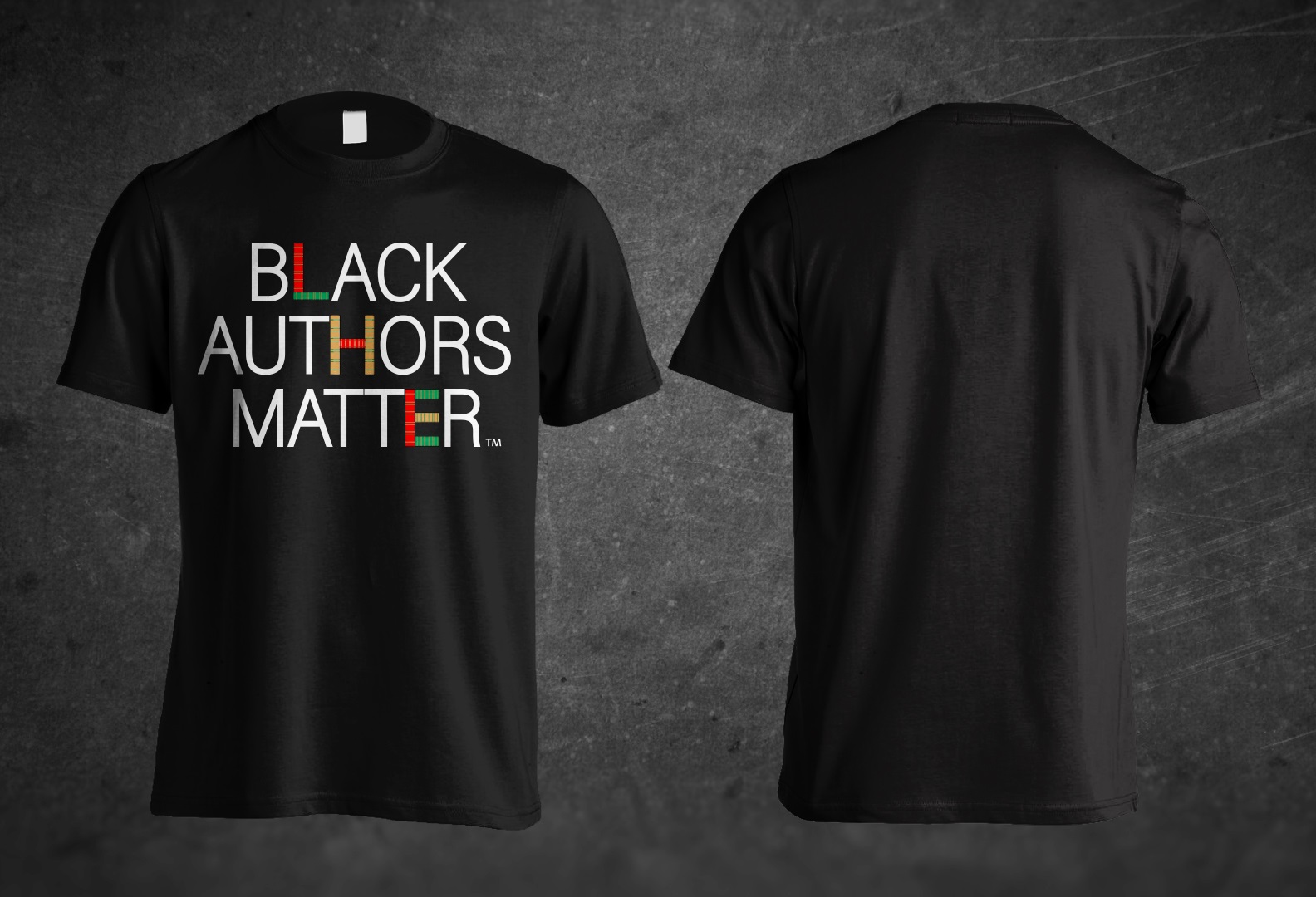 Black Authors Matter T-Shirts are available exclusively from the National Black Book Festival in sizes X-Small to 5XL. These t-shirts are great for book clubs, book events, and year-round gifts. Order your t-shirt online HERE:

The Sheraton North Houston will again be the host hotel for out-of-town travelers. Complimentary shuttle service will be provided by NBBF to and from the Sheraton to Fallbrook Church each day. Online hotel registration

is available online here: http://bit.ly/2L3g8Sj

Our Children's Festival was a big hit and will be included again this year. It will be held on Saturday, Oct. 26th from 10:00 a.m. to Noon, where children's authors will provide readings, entertainment, and door prizes for children who attend. Parents: Bring your children and other children in your family to this FREE event.

Your children's education and worldview will be enhanced by exposure to

more than a dozen

African-American children's authors who

will participate this year. The coordinators of the Children's Festival are children's authors Pamela Jarmon-Wade, Shelita Anderson and Mary Evans. The Children's Festival is absolutely FREE to the public.

[Click here if you are unable to view the images and/or to read the remainder of the newsletter]
SEPTEMBER BOOK FEATURES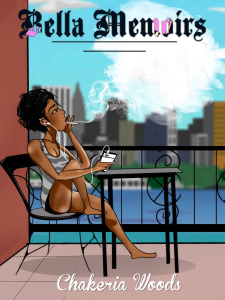 Bella Memoirs
by Chakeria Woods
"All these years of education and nobody taught us how to love ourselves.Ē

Loving yourself includes but is not limited to how you take care of yourself. Proper rest, exercise, + nutritional foods. What you allow/allow from others. What you put into your mind, body, soul/spirit. It includes being honest with yourself.

So many times we have in our head how love should look based on our own perceptions... but what is it really? Some things we've associated with love, what we saw, watched, grew up around etc isnít healthy. We donít always realize "it" isnít healthy because we unconsciously seek people who will comply with our behavior, and ignore our insecurities. Itís not our fault, we are programmed to unconsciously mimic what we see. They say kids re-enact events through play, I think we re-enact events through LIFE, and now, It is time to break the curse!
Order online here: https://legaseinc.com/bellamemoirs/
Visit the author's website: www.legaseinc.com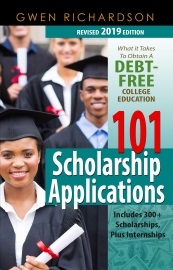 101 Scholarship Applications: What It Takes to Obtain a Debt-Free College Education (2019 Edition)
by Gwen Richardson


We have all read the headlines featuring a fortunate college-bound student who received $100,000 or more in scholarship awards. However, these success stories are the exception, not the rule. According to federal government estimates, the average undergraduate who borrows money to pay for college graduates with about $37,000 in student loan debt.

101 Scholarship Applications: What It Takes to Obtain a Debt-Free College Education was written specifically to address the issue of college loan debt, and help students and their parents identify scholarship opportunities, as well as develop strategies for submitting applications and winning awards. This bookís author, Gwen Richardson, is a parent who spent several years carefully researching scholarship sources for her daughter, who attended an out-of-state college at the cost of $30,000 per year. Her daughter graduated in May 2018 with all costs financed entirely with scholarships and grants. The highlight of this book is a comprehensive listing of more than 300 scholarship sources, including award amounts, eligibility requirements, and direct website links.

Order online here: http://bit.ly/2S9Lfus
Take Advantage of these FREE Seminars at the 2019 National Black Book Festival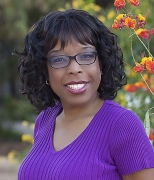 Social Media 101
Workshop Presenter:
Mary E. Evans
Children's Book Author and Social Media Advocate
Friday, October 25 @ 2:00 p.m.

Facebook, Twitter, Instagram, Oh My!

This seminar

has been a huge hit

at previous NBBFs.

Learn about basic author platforming and branding. Topics to be covered will be establishing an author presence on Facebook, Twitter, Instagram and Youtube, just to name a few.

Before you leave this interactive seminar, you will be promoting your book via social media so BYOD (Bring Your Own Device)!


___________

Mary E. Evans, a native of Waco, Texas, is author of a lively, rhyming, read-aloud picture book, Thunder and Lightning. She is also a poet and lyricist. Her passion is to share nuggets of marketing and promotion ideas to fellow authors.

Maryís website is www.thunderandlightningpicturebook.com
The How-Tos of Self-Publishing Your Book
Seminar Presenters:
Bill Turner and Marvin Cloud
Printing Company CEO (Turner) and Book Design and Distribution Expert (Cloud)
Saturday, October 26 @ 12:00 Noon
The seminar will address the topics of book design (Cloud), printing (Turner), and distribution (Cloud). The goal is to pass on as much detail as possible to the attendees and make them comfortable with publishing their book.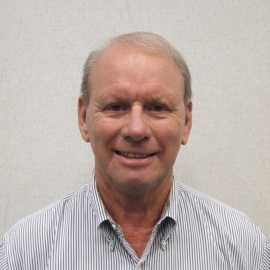 Bill Turner has a degree in Electrical Engineering, an Executive MBA in Business, and was employed by corporate America for 20 years. Bill purchased the printing company in 1989 serving corporations in Houston. Americaís Press evolved into serving the book publishing business and today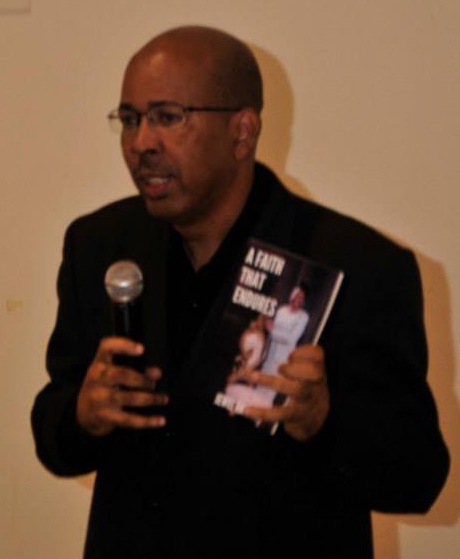 serves publishers and authors across the United States.
Marvin Cloud is founder of Mybestseller Publishing Company and has 30+ years experience in the book publishing industry. His expertise is in the areas of book development including editing, page layout, and cover design.
Visit Turner's website: www.americas-press.com
Visit Cloud's website: www.marvindcloud.com
Be sure to "like" our Facebook page, if you have not already done so. Enjoy your Labor Day weekend!
Gwen Richardson
NBBF National Coordinator
info@nationalblackbookfestival.com
1-800-340-5454