June 21, 2017
For Immediate Release
Bestselling Author, d. E. Rogers, Releases Third Installment in Dark Side of Money Trilogy
[Click here if you are unable to view the images or this message]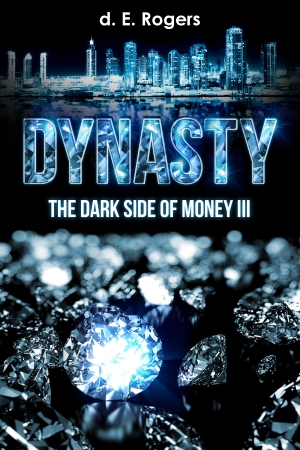 OAKLAND, Calif. -- Northern California-based author, d. E. Rogers, has released his new novel Dynasty: The Dark Side of Money III, which is the third installment in the series. The book debuted in the #2 slot among African-American mysteries on Amazon.
Rogers, who has directed several short films, is an award-winning author of ten novels. The Dark Side of Money series features self-made billionaire and fashion designer, Gloria Dean, as she confronts crises that affect her burgeoning corporate empire.
In the series finale, Dean is in crisis as her daughter Jasmine has been shot and the would be killer still walks free. Who would dare try to take out a Dean and was the bullet meant for her? There are too many suspects and Gloria doesn't know who to trust. Her feud with Jaymee continues, but that doesn't mean she's guilty of attempted murder.
The Dean empire has always been bathed in blood and it looks like it may finally catch up to Gloria. With time running out she strives to keep Jasmine safe and ensure the future of her company. The truth will come out, but who will be left standing?
About the Author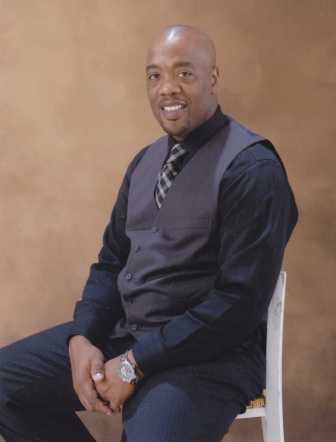 d. E. Rogers has written ten novels and directed several short films. He is arguably one of the best writers of his generation. He's an award winning and best selling author who delivers captivating, exciting, and dramatic stories every time he writes a novel. In Dynasty, he continues giving his readers a page turning novel with twists and turns right when you think you know what's coming next. d. E has a bachelor's degree from Purdue University and an MBA from Bethel College. In addition, he has attended the New York Film Academy, the University of Notre Dame, and has been certified by Stanford University as a project manager. When he's not busy writing, he runs a 501(c)(3) Nonprofit, The Next Great Writer, which teaches teenagers how to write their first book. To learn more, find Mr. Rogers on Amazon or his website: www.derogers.com.
To arrange media interviews with d. E. Rogers, contact his marketing/promotions coordinator:

Contact: Gwen Richardson
Phone: (281) 444-4265
E-Mail: gwenrichardson123@gmail.com
Contact the author via email: davidearlrogers@yahoo.com
Click here to preorder Dynasty: The Dark Side of Money III at Amazon.com